Sizing & Fit Specs
Follow us on Facebook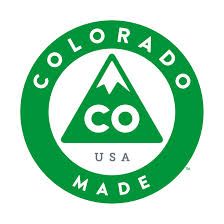 Measurement specs are consistently updated.
Women can wear Prospect Pants. Ladies if you wear Carhartts, just choose a similar size in Prospect Pants line.
Please note !! Do not order our clothing based on your experience and sizing with other manufacturers. If you wear a 36" waist in Carhartt or Levi, it may be different with us.
No two manufacturers will measure the same. Please see our specs. Our waists run large , see below for detail.
For best results, measure your waist with a tailor's tape measure or use a string, then measure
string with yard stick. These methods will yield your actual waist size. Then reference this page for best fit selection.




Antero 2, 2 Plus, 3 and 5 Jacket Sizing

Please email us to help gain your correct fit. help@freeridesystems.com


These are approximate measurements when garment is laid flat on table.


Small
A: Pit to pit underarm across front 23"
D: Across back of shoulders seam to seam at widest point 19"
E: Length of jacket: bottom of neck down back to bottom of jacket 26"
C: Top of shoulder to end of cuff 25"
B: Hips area at bottom of jacket before cinching 21"


Medium


A: Pit to pit underarm across front 24"
D: Across back of shoulders seam to seam at widest point 20"
E: Length of jacket: bottom of neck down back to bottom of jacket 28"
C: Top of shoulder to end of cuff 26"
B: Hips area at bottom of jacket before cinching 23"




Medium Tall


A: Pit to pit underarm across front 24"
D: Across back of shoulders seam to seam at widest point 20"
E: Length of jacket: bottom of neck down back to bottom of jacket 30"
C: Top of shoulder to end of cuff 26"
B: Hips area at bottom of jacket before cinching 23"




Large
A: Pit to pit underarm across front 25"
D: Across back of shoulders seam to seam at widest point 21"
E: Length of jacket: bottom of neck down back to bottom of jacket 29.5"
C: Top of shoulder to end of cuff 26.5"
B: Hips area at bottom of jacket before cinching 25.5"

XL


A: Pit to pit underarm across front 26"
D: Across back of shoulders seam to seam at widest point 23.5"
E: Length of jacket: bottom of neck down back to bottom of jacket 30.5"
C: Top of shoulder to end of cuff 27.5"
B: Hips area at bottom of jacket before cinching 27"


2X


A: Pit to pit underarm across front 30"
D: Across back of shoulders seam to seam at widest point 25"
E: Length of jacket: bottom of neck down back to bottom of jacket 31"
C: Top of shoulder to end of cuff 28"
B: Hips area at bottom of jacket before cinching 27"

*Note waist has cinch adjustments, and sleeves are longer for extending and retracting arms when being active.








Bross Hoody Measurements


This garment has the ability stretch or give all over.
Cuff opening is narrow with stretch and will rest above your hand
at wrist even if measurement is longer than your arm.


Small


A: Pit to Pit under arm across front 21"


C: Top of Shoulder to end of cuff 23.75 "


E: Back bottom of collar at neckline hem to bottom of garment 27''


B: Across front of bottom of garment at waist 18.5"


D: Across back at shoulder widest point 18"





Medium


A: Pit to Pit under arm across front 23.5"


C: Top of Shoulder to end of cuff 24.5 "


E: Back bottom of collar at neckline hem to bottom of garment 28.5''


B: Across front of bottom of garment at waist 21"


D:Across back at shoulder widest point 19 1/4"



Large


A:Pit to Pit under arm across front 25 1/8"


C:Top of Shoulder to end of cuff 25 "


E:Back bottom of collar at neckline hem to bottom of garment 29''


B:Across front of bottom of garment at waist 22.5"


D:Across back at shoulder widest point 21.5"




XL


A:Pit to Pit under arm across front 27.75"


C:Top of Shoulder to end of cuff 26.5 "


E:Back bottom of collar at neckline hem to bottom of garment 30''


B:Across front of bottom of garment at waist 24.5"


D:Across back at shoulder widest point 23"







100% Cotton Shorts Sizing

Order one waist size larger than you normally wear.

Inseam is about 12"- 12 1/2"




100% Cotton Prospect Pants Standards


Order one size larger than you normally wear in the waist.

Order your normal inseam length

** NOTE WE ARE PREWASHING ALL SHORTS AND PANTS....

T-Shirt
Collar to Bottom
Chest Waist length
Small
Medium
Large 40-42
XLarge 44-46
XXLarge 48+