Men's and Women's Water Resistant Mountain Parka Shell from the Jacket Component System* Collection
$

159.00 On Sale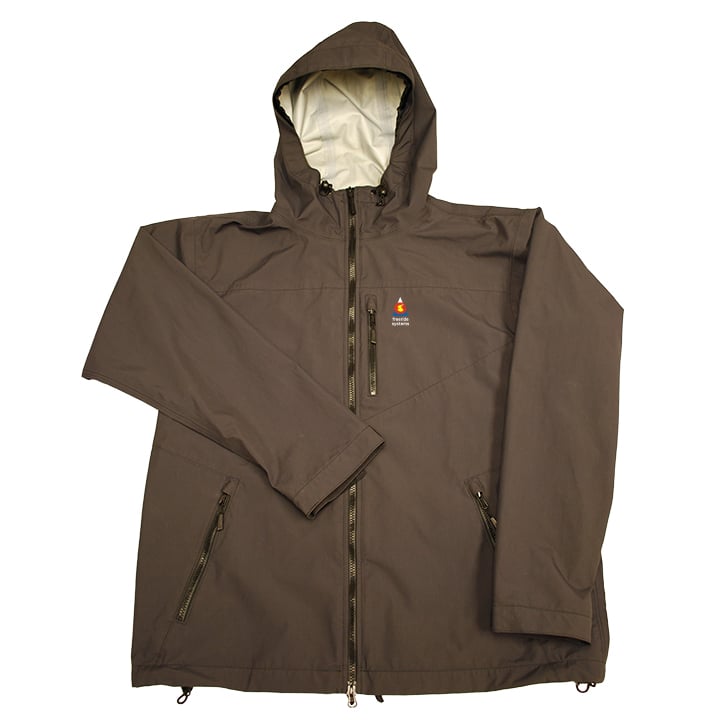 SALE $159 REG $299
New Product !!!! Made in Colorado, USA The Spruce Waterproof Windproof Mountain Parka Shell Jacket - Sizes: S thru 2X
Click Here for Men's Size & Fit Chart
Please email us for fit information for women's sizing
Jacket comparisons can be found here: Click Here to Compare Jacket Styles
Men's Jackets are 2-3" longer than our ski jackets. Do not have drop tail like women's. Women's are not 2-3" longer but do have drop tails in the rear.
Rugged All-Purpose Jacket uses: hiking, backpacking, ski touring, speed flying, motorcycling, snowmobiling, hang gliding, biking, as a stadium coat, and more.
COLORS: Charcoal
Save 20% on total shopping cart when purchased with other JCS collection components (Fleece vest or jacket) Code: MP20
The Mountain Parka is part of the JCS* collection and is a very breathable jacket dispersing most moisture normally trapped inside the competition's jackets. A little longer in Length than our regular ski jackets.
Please Note: There are no Women's XS Harrison Fleece currently in stock
The Mountain Parka can be worn as a stand alone rain resistant and mild weather shell, or with the purchase of a Harrison Fleece Vest or Jacket zips together to form a single jacket for the coldest and harshest Winter weather. How cold? Very cold. This jacket was extensively tested at Vail Pass, Colorado 11,000' + elevations at minus temperatures with very strong wind gusts and while riding snowmobiles up to 60 mph.
Polartec Neoshell Waterproof Breathable Fabric
Not Seam Sealed
YKK Tru One Hand Zippers
2 Waist Cinch points
Velcro Adjustable Cuffs
2 Hood Cinch Points for Adjusting
3 Outside zippered Pockets
1 Interior zippered Pocket
One Way front zipper (2 way shown in picture discontinued)
Made in USA
Anchor point at inside of back of neck and wrists to secure in our JCS Fleece vests and jackets.
*****SIZING ATTENTION*****
***** Please note that sizing on JCS system garments run a size smaller than our normal Freeride Systems Sizing. If you wear a Medium Freeride Systems Antero Jacket you will wear a size Large JCS Harrison Jacket*****
*Part of our Jacket Component System (JCS)
Availability
Women's XS

Sold Out

Women's S

Sold Out

Women's M

Sold Out

Women's L

Women's XL

Sold Out

Men's S

Men's M

Sold Out

Men's L

Sold Out

Men's XL

Sold Out

Men's 2X

Sold Out
Share